Welcome to the Australian Friends of Tel Aviv University!
The role of the Australian Friends of Tel Aviv University (AFTAU) is to serve as a dynamic bridge between two inspired communities — Australian and Israeli.
AFTAU is a group committed to the nurturing of higher education, as well as the development of some of Israel's best minds.  For over four decades we have enthusiastically pursued the advancement of TAU in the world by raising money, awareness and influence.
In this way we can support Tel Aviv University's vital role in changing lives that change the world.
---
What does AFTAU do?
Throughout the year and country, we offer a stimulating variety of cultural, social and educational activities: special briefings, international conferences, intimate get-togethers and more formal events.  As an Australian Friend, you have access to some of the best leaders and thinkers from all over the world.
As part of a global network of Friends' associations, what we do includes:
Raising awareness by publicising the University's achievements and advancements in research, technology, humanities and innovation;


Facilitating and strengthening academic and research partnerships, co-operation and collaborative ties with a variety of academic and scientific institutions in Australia and Israel;


Creating scholarships to support learning and research, cultivate student and faculty exchanges and recruit Australian students to participate in the TAU International Program;


Development and signing of new research collaboration agreements with Australian businesses and Tel Aviv University;


Raising critical funds for the University to assist its educational and research goals and long-term development plans;


Adding value to the local Australian Friends communities.
AFTAU's activities support a large variety of projects at TAU
Traditionally, we have provided scholarships for financially underprivileged Israeli students from all backgrounds, including new immigrants and IDF Reservists.
We still do, but our activities have spread to encompass:
Australian students looking to study in Israel.
Direct support of research, both within TAU as well as collaborative research between TAU and Universities here. The AFTAM program with Monash University, was the first such endeavour.
Purchases of new laboratory equipment at TAU such as mass spectrometers.
Contributions towards capital projects.
AFTAU is a dynamic organisation which:
Represents Tel Aviv University (TAU) here in Australia.

Is involved in the promotion and increasing public awareness of TAU.

Promotes increasing liaison and cooperation, by way of education and cooperative research and scientific and cultural exchange between TAU and Australian Universities and other educational institutions, Government, and private industry.
TAU Publications
TAU Reviews
Tel Aviv University – Annual Reports
Federal AFTAU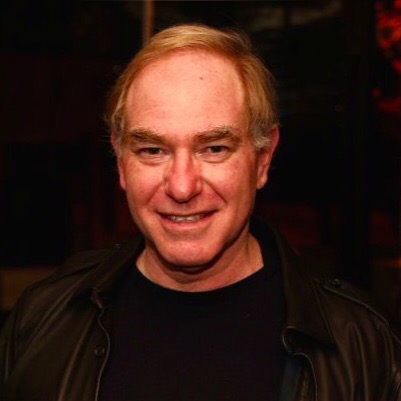 CLIVE DONNER – Chairman Australian AFTAU Pty Ltd and President of Western Australia Chapter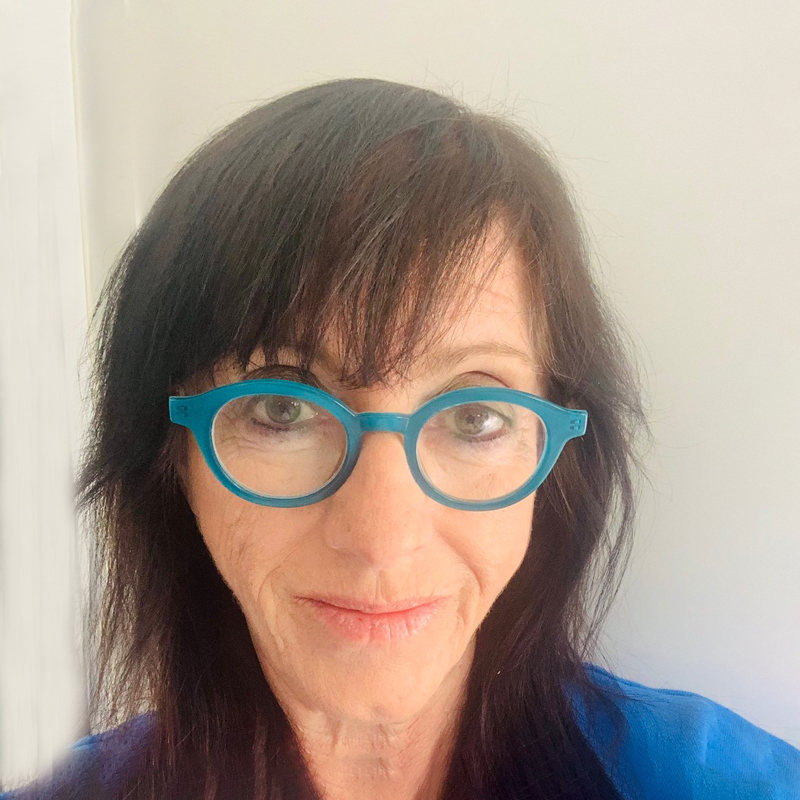 JENNY HILLMAN – Director Australian AFTAU Pty Ltd and President of New South Wales Chapter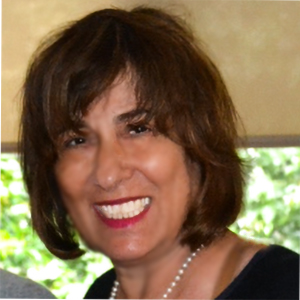 ROSIE POTAZNIK – Director Australian AFTAU Pty Ltd and President of Victoria Chapter
DAVID SOLOMON – Chief Executive Officer
David brings a diverse background to the role of CEO for Australian Friends of Tel Aviv University.
He feels a tremendous alignment with the Tel Aviv University objectives of pursuing the next big idea, the next challenge, the next mystery that will advance human knowledge and improve all of our lives. And equally, helping to serve as a dynamic bridge between two inspired communities — Australian and Israeli.
From a business perspective he is a start-up strategist with experience in roles covering directorship, business management, strategic and operational consulting, business coaching, mentoring, leadership, executive search and not-for profits. This includes 15 years consulting & coaching to entrepreneurs and corporates and launching a number of successful start-ups. Prior experience in international executive search and running a Human Resources outsourcing business.
The last 4 years have been focussed primarily in the not-for-profit sector with a particular specialisation in philanthropy. Relevant career roles include:
Australian Red Cross Society – National Philanthropy Executive
Jewish House Limited – Organisational Development Lead
Solu Plus / Quiddity – Higher Purpose Business Specialist / Business Performance Strategist
Offsite Human Resources – Joint Managing Director
TASA International – Partner with global executive search firm
Australia-Israel Chamber of Commerce – 13 years on the Board, including 2 years as President and 2 years as Vice-President.
Our Chapters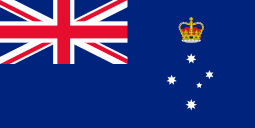 Victoria
Tok Corporate Centre, Level 1,
459 Toorak Road, Toorak VIC 3142
Phone: +61 3 9296 2065
Email: office@aftau.asn.au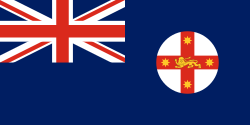 New South Wales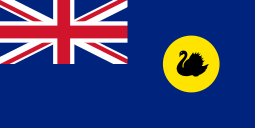 Western Australia
Leadership & Team:
---
VICTORIA CHAPTER

NEW SOUTH WALES CHAPTER

Jenny Hillman (PRESIDENT)

Jenny Hilman was appointed as President of Australian Friends of Tel Aviv University NSW in December 2018 having spent 5 years involved on the executive committee.

After graduating with a BA from Sydney University, Jenny was headhunted by Clive Evatt at Hogarth Gallery , leading to her active involvement in the Arts and successful career in various businesses.

Jenny established a manufacturing business, once sold, led to a career in Investment Banking and the opportunity to join Ipoh Gardens & OSW in a joint venture. This spanned a twelve year period and saw her participation in many aspects of construction and fit out of World Square, Sydney.

Jenny and her business partner worked for many years with the key developers in Sydney, including Harry Triguboff , Director of Meriton amongst others.

During this time Jenny was also invited to curate the Shalom Gamarada annual art exhibition which raised funds for Indigenous student scholarships to study at UNSW. She visited remote communities selecting artworks each year which were sold to benefit the Indigenous communities as well as The Shalom Gamarada Scholarship Fund. Currently there are up to 30 Indigenous students studying Medicine and other degrees at UNSW. This is an enormous effort by the Sydney Jewish community to help make a difference to Indigenous outcomes.

Jenny was also invited to join the Boards of The Blake Prize (for spiritual art) established by a Jewish benefactor, and The State Zionist Council which supports Jewish students visiting Israel as well as holding important communal functions such as Yom Ha'atzmaut and Yom Hazikaron.

Jenny's involvement with AFTAU NSW represents her ongoing commitment to Israel and her passion to involve the Sydney Jewish community in supporting this great institution.

Phone: +61 410 648 859

Executive Members

David Dinte
Warren Kaplan
Yosi Tal
Harold Werksman
Andrew Whitten

WESTERN AUSTRALIA CHAPTER

Clive Donner (PRESIDENT)

Education: B Com (University of Natal South Africa 1979)

Business Interests and career:

Investment Banking and Private Equity career spanning 40 years in Australia and offshore.

LinQ Group 2005-Current  

LinQ Group is Clive's privately owned business. Key activities include:

Private Equity;
Investment banking;
Property development;
Tech advisory and principle investing

Founded, managed and built 2 private equity vehicles: Golden Arrow Funds in 1997 (7-year closed end fund); LinQ Resources Fund in 2005 (Listed fund on ASX); Subsequently sold out his Private Equity interests in 2013 to Chinese buyers.
Co-founded 2 Property Development funds in 2015/2016 consisting of the development and sale of 2 residential apartment buildings (total of 250 apartments) in Australia. 

 NM Rothschild & Sons (Australia) 1990-2004

Director of various Rothschild entities including: Executive Director of the main Rothschild Australian Group entity - NM Rothschild & Sons (Australia) Limited;
Executive Director of various Rothschild Australia Private Equity companies;
Head of Rothschilds debt financing business in in Western Australia;
Founded and ran Rothschild Australia's first Private Equity Fund in the mining sector;
Responsible for Perth Office.

 Citibank South Africa and Citibank Australia 1980-1989

Responsible for building the debt financing business in Citibank's offices in Johannesburg and Perth. 

Relevant Philanthropy and Jewish interests 

Past Director of Perth Hebrew Congregation - main Orthodox Synagogue in Perth;
United Israel Appeal Board of Governors and Major Donor since 2006;
Newly elected President of Friends of Tel Aviv University (AFTAU) chapter in Western Australia and the inaugural establishment of this new Chapter in 2018 with primary focus on:
raising awareness of Tel Aviv University (TAU) to both Jewish and non-Jewish audiences and hosting various Israeli business leaders in Perth;
sourcing donations and student scholarships for TAU;
sourcing corporate partnerships to collaborate with TAU on areas of interest; 
Building and expanding academic collaboration with local universities and TAU;
Finance committee membership for Maurice Zeffert (Inc) old age home in 2018
Board of Governors of AFTAU since 2019
Founded the formation of the Federal AFTAU entity: Australian AFTAU Pty Ltd in 2020

Phone: +61411223550

Email: clivedonner@thelinQgroup.com

Web address: www.thelinQgroup.com

Executive Members

Melanie Greenfeld
Peter Leedman
Geoff Morris
TAU Board of Governors
---
Marc Besen, AC Hon.PhD. (TAU)

John Gandel, AC Hon.PhD. (TAU)

Professor Paul Zimmet Hon.PhD. (TAU)
Honorary Governors
---
The Hon Howard Nathan AM QC
---
[more-vertical]
More info?